Two more paintings are in the works. Both of them use the grisaille technique. I plan to publish timelapse videos on YouTube once they are done.
One is a surreal visual representation of the Buddha conquering Mara story called "No mud, no lotus." This one is using a combination of a sepia grisaille layer and a la prima.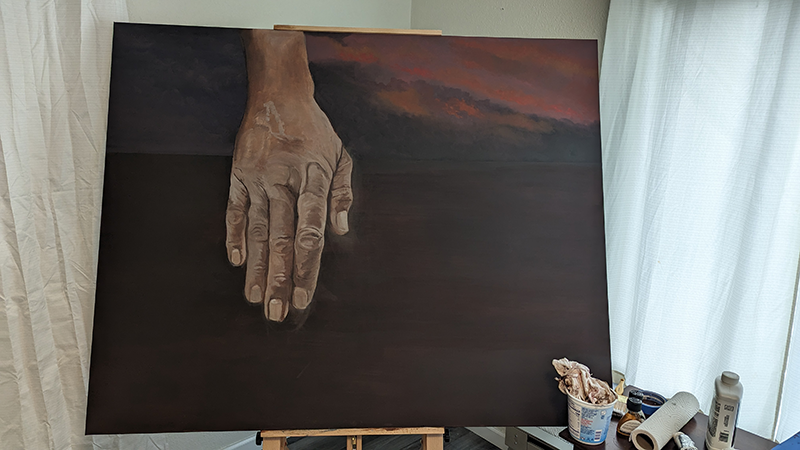 The other is a butt with a blanket over it.  It is an exercise in painting fabric detail in oil. That one is using a gray grisaille layer.  The image isn't appropriate for all ages, so if you would like to see it, request access.
I have a couple more on deck, I just need to be more disciplined about making time to paint and not spending that time messing around on the Internet.