Who
I speak geek and I like to know how the clock works.  What time is it? Time for change – always. When
I make complicated information easy to understand (well, I do my best).  I've produced video, interactive animation and graphics to support knowledge transfer of highly technical topics such as cloud computing and building automation systems.
I've been an instructional designer for a long time…like since "microlearning" was called "just-in-time training". When
I've created learning programs and content strategy for Microsoft, Quicken Loans, Amazon Web Services, and Honeywell.
I am currently working as a Senior Content Developer at Microsoft supporting Windows Server, the Azure Stack suite, and Azure Virtual Desktop.
In a previous life at Microsoft, I was a Senior Content Strategist for Microsoft Learning Experiences (LeX). You can see promotions for Microsoft Virtual Academy (now Microsoft Learn) and internal Voice of the Customer video updates.
I am also a fine artist working in whatever materials are inspiring me at the moment.  Check out my fine art posts!

Tech stuff I know about:
Content strategy for business impact.  Like – make support overhead less expensive, and maybe help people to use a product with less frustration. [stuff page with SEO keywords here] trending, conversions, call-to-action, ROI, Pareto curve, content reuse, MoM pageviews, personal branding [/stuff page with SEO keywords here]
Cloud computing/architecture…basically playing with Data Legos.
Instructional design and eLearning that you can't play in the background while you shop on Amazon in another browser tab.
Learning Management System (LMS) implementation, integration, and administration in anticipation of content creation in more than one nation.
xAPI and Learning Record Stores (LRS) -> I use GrassBlade LRS on this site. More on this later.
OOPs. HTML5, JavaScript, REST API, Python, Node.JS, other random code, and…uh…PHP…maybe…still…
DITA and structured documentation to occasionally feed my need for control.
Project management, ibid.
GitHub…because they are making me.
The entire Adobe playground.
What/Why
I use this site for experimenting.
Things I do with it:
Track decentralized/informal learning with GrassBlade LRS.
Integrate it with Azure products so I can do my job better.
Experiment with (break) things.
Write blog posts about what I broke.
Where
I live and work, along with my assistant, Dodi Bodi Puddin' N Pie, in the Olympic Penninsula, Washington, USA. I also like commas.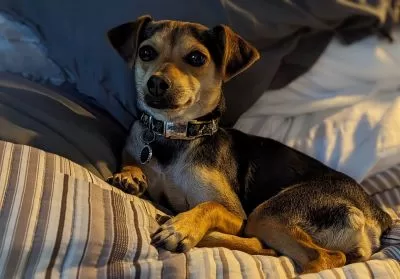 Prior work history available upon request. Find me on LinkedIn.